Academic Programmes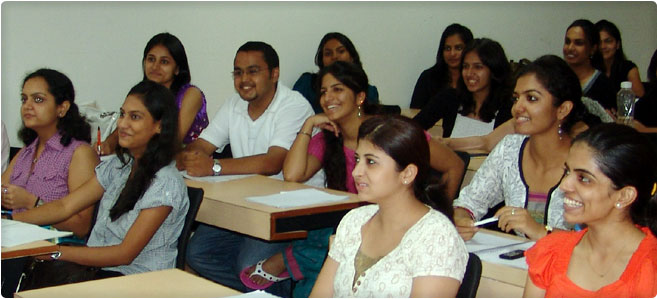 TERI School of Advanced Studies has structured its academic programmes around the research experience and skill sets gained by TERI over the past three decades. Since its inception, the wide array of academic programs offered by the Deemed to be University have been related to sustainable development and structured around four thematic areas - Biotechnology, Regulatory & Policy aspects, Energy & Environment and Natural Resources.
TERI School of Advanced Studies is the first of its kind in India to dedicate itself to the study of environment, energy and natural sciences for sustainable development.

The University draws on about 30 research staff of TERI who are qualified with Ph.Ds and rich experience of working on projects related to regulatory studies, policy research, bioresources, biotechnology, energy and environment. These researchers work as adjunct faculty in the University.

The University offers Ph.D. programmes in areas related to Sustainable Development. Master's programmes are offered in Public Policy & Sustainable Development, Environmental Studies, Natural Resources Management, Environmental and Resource Economics, Climate Science and Policy, Renewable Energy Engineering and Management, Water Resources Management, Geoinformatics, Plant Biotechnology, Business Sustainability and in Infrastructure Management. The University transcends traditional teaching and its courses attract students from various fields like economics, geography, engineering, social sciences, physical sciences and life sciences. This allows an integration of various perspectives into the curriculum, which provides a holistic approach to their study.

The Deemed to be University's academic programmes are known for an emphasis on critical thinking and broad interdisciplinary exposure to the range of areas relevant to the study of sustainable development.
Dean's Message
Dr Arun Kansal
Dean
(Research and Relationships),
TERI School of Advanced Studies
Traditionally, higher education and research have encouraged specialization. While this reductionist approach has resulted in many important advances, it also has resulted in a 'silo effect' whereby the experts in one discipline fail to see the implications of their activities simply because those implications 'belong' to other disciplines. Ecological and environmental degradation and unsustainability human activities are some of the undesirable outcomes of such single-disciplinary thinking in the past. Addressing the challenges of achieving sustainable development requires a paradigm shift in research and education towards holistic method. The research and education programmes at TERI School of Advanced Studies are at the leading edge of this shift, which is taking place across the world. The programmes are a step towards overcoming the failure of traditional approaches to meet the challenges of sustainability. Interdisciplinary research by faculty and doctoral students is encouraged, practiced, and facilitated by variety of expertise available in the university and in TERI. The areas indicated here are broad divisions and doctoral students can work along the edges and across them, depending upon the specific problem and research questions.